The Grey Lady of Stoney Beach

One of the most famous ghost stories in the area is the story of the Grey Lady of Stoney Beach. She was so named because of the drab grey cloak she wears. This was the last piece of clothing she had on before she was murdered.



Background
---
---
Check Out My Facebook Page for the Annapolis Valley
---
---
---
This web site is a dream come true for me.
Do YOU have a dream?
Let "Site Build It" help YOU!
Check out their to see what I mean.
When you join up with "Site Build It" they provide you with everything you need to make a successful site,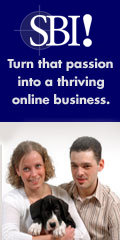 ---
---
Around the end of June you can take part in the Kingsport Gala Days for a great one-day festival. It is a day full of all kinds of great events with something for the whole family.
---
Every year on the second Saturday of June the little community of Port Williams celebrates its heritage and culture with the Port Williams Days.
---
The second weekend of July is the annual Kingston Steer BBQ & Village Fair. It starts on Friday night with Entertainment and continues on Saturday including the delicious Steer BBQ that comes off the grill at noon.
---
Mid July is the time for the annual Heart of the Valley Days in Middleton, NS. This is a three day event that celebrates the town's incorporation, or birthday.

---
The annual Bear River Cherry Carnival is held around the middle of July. This has always been a very popular Annapolis Valley Festival with many events going on.