The Bear River First Nation Heritage and Cultural Center

Old Postcard showing Mi'kmaq People in the Bear River Area
---
---
Check Out My Facebook Page for the Annapolis Valley
---
---
---
This web site is a dream come true for me.
Do YOU have a dream?
Let "Site Build It" help YOU!
Check out their to see what I mean.
When you join up with "Site Build It" they provide you with everything you need to make a successful site,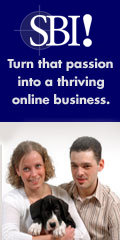 ---
During the 1990 Western Days in Annapolis Royal the song "Your Cheating Heart" was played at Fort Anne in an attempt to have the most guitars playing the same song together at one time.
---
Because of its position sitting halfway between two counties Bear River was referred to as "The Bridge" for several years.
---
The first export of apples in Nova Scotia is believed to have been made in 1849 by Benjamin Weir of Halifax and Ambrose Bent of Paradise who exported from Halifax to Liverpool, England.
---
A native of Welsford in the Annapolis Valley, Alfred C. Fuller established a door-to-door sales empire which gained international success and still bears his name.
---
October 29, 1926 - Weather today - brilliant sunshine, rain, a flurry of snow, heavy wind, and at 11 in the morning a hailstorm, accompanied by lightening and several crashes of thunder! This is definitely a full day of weather.
---
A Cape Island fishing boat is also known as "the workhorse of the Nova Scotia fishing fleet"
---
If you are seeing "flankers" then you are seeing sparks coming from the chimney.
---
The musical variety show "Sing Along Jubilee" replaced the "Don Messer Show" on Halifax's CBC-TV.