Kings County Trails
For Walking & Hiking

You will find really great Kings County Trails here. Almost every village has at least one trail and the bigger towns have several.
---
---
Check Out My Facebook Page for the Annapolis Valley
---
---
---
This web site is a dream come true for me.
Do YOU have a dream?
Let "Site Build It" help YOU!
Check out their to see what I mean.
When you join up with "Site Build It" they provide you with everything you need to make a successful site,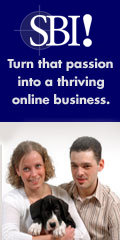 ---
Information You Need at Your Finger Tips

Click on the lighthouse to check out what type of weather to expect while here.

Click on the Ferry to find out how to get here.

Click on the King George Inn to find places to stay in the Annapolis Valley

Click on the lobster to find places to eat in the valley.

Click on us if you have stories about the Annapolis Valley to share.

---
According to Mi'kmaq tradition, syrup made from the bark of a black cherry tree will relieve coughs brought on by colds.
---
In 1840 there were sixteen stores in Granville Ferry and shipbuilding was the main industry.
---
In the mid 1960's, the NHL team the Montreal Canadians held their training camp in Kentville.
---
Born in Kentville, Gladys Porter was both the first female mayor in Eastern Canada in the 1940's and the first female to be elected to the Nova Scotia Legislature.
---
Our average of thunder & lightening is about 10 days per year, which is down from any other Canadian province.
---
A "Sou-wester" is a fisherman's oilskin cap that has a brood brim and it slops down at the back. They are usually yellow.
---
"Fly-beer" is a drink made from brewing potatoes and hops.
---
Nova Scotia donated six bald eagles to the United States in 1984 to help protect their national image.
---
Isle Haute, an island in the Bay of Fundy has had hundreds of people search it for treasure supposedly buried there by infamous pirate, Ned Lowe.
---
Even though it is separated from the rest of the county by the Minas Basin, Parrsboro, at one time was part of Kings County.
---
In 1904 the Nova Scotia Sanatorium for the treatment of tuberculosis was built in Kentville.
---
Ernest Buckler, a famous Annapolis Valley author chronicled local life in such books as "The Mountain and the Valley" and "Oxbells and Fireflies".
---
In 1929 Annapolis Royal experienced and earthquake strong enough to knock dishes off the walls.
---
In 1925 small steam boats carrying supplies from St. John, NB for the various grocery stores travelled up the Annapolis River on the full tide as far as Bridgetown.
---
In the summer we can't wait for a bowl of "Hodge Podge" which is made with all new vegetables from the garden.
---
Nova Scotia farmers considered the unlikely combination of molasses, oat meal and water a refreshing drink at haying time.