---
Check Out My Facebook Page for the Annapolis Valley
---
---
---
Information You Need at Your Finger Tips

Click on the lighthouse to check out what type of weather to expect while here.

Click on the Ferry to find out how to get here.

Click on the King George Inn to find places to stay in the Annapolis Valley

Click on the lobster to find places to eat in the valley.

Click on us if you have stories about the Annapolis Valley to share.

---
This web site is a dream come true for me.
Do YOU have a dream?
Let "Site Build It" help YOU!
Check out their to see what I mean.
When you join up with "Site Build It" they provide you with everything you need to make a successful site,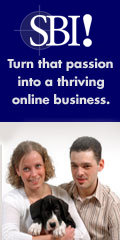 ---
---
According to Mi'kmaq tradition, syrup made from the bark of a black cherry tree will relieve coughs brought on by colds.
---
In 1840 there were sixteen stores in Granville Ferry and shipbuilding was the main industry.
---
In the mid 1960's, the NHL team the Montreal Canadians held their training camp in Kentville.
---
Born in Kentville, Gladys Porter was both the first female mayor in Eastern Canada in the 1940's and the first female to be elected to the Nova Scotia Legislature.
---
Our average of thunder & lightening is about 10 days per year, which is down from any other Canadian province.
---
A "Sou-wester" is a fisherman's oilskin cap that has a brood brim and it slops down at the back. They are usually yellow.
---
"Fly-beer" is a drink made from brewing potatoes and hops.
---
Nova Scotia donated six bald eagles to the United States in 1984 to help protect their national image.
---
Charles Fenerty, a lumberman's son from Sackville, Nova Scotia was the first to discover how to make paper from ground pulp.
---
In the summer we can't wait for a bowl of "Hodge Podge" which is made with all new vegetables from the garden.
---
People in the Grand Banks fishery industry are away from home for days or weeks at a time and are referred to as "Bankers".
---
April of 2003 saw the worst flooding on record in the Annapolis Valley. Heavy rains over a long period of time combined with spring thaw managed to knock out 47 bridges and 200 roads in Nova Scotia.
---
Sam Langford originally from Weymouth Falls was a Black Canadian boxing standout of the early part of the 20th century. He was known as the "Boston Bonecrusher," "Boston Terror" and, his most infamous nickname, the "Boston Tar Baby."
---
In 1924 hotels and homes received their supply of ice from horse and wagon teams, brought in from the lakes.
---
In the early 1800s the Gates family had a plant at Port George where they made their Doctor's Home Remedies
---
Although it is now worn down by millions of years of erosion, the North Mountain once towered higher than the Rocky Mountains.