---
Check Out My Facebook Page for the Annapolis Valley
---
---
---
This web site is a dream come true for me.
Do YOU have a dream?
Let "Site Build It" help YOU!
Check out their to see what I mean.
When you join up with "Site Build It" they provide you with everything you need to make a successful site,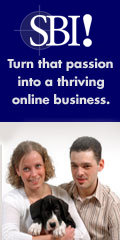 ---
Information You Need at Your Finger Tips

Click on the lighthouse to check out what type of weather to expect while here.

Click on the Ferry to find out how to get here.

Click on the King George Inn to find places to stay in the Annapolis Valley

Click on the lobster to find places to eat in the valley.

Click on us if you have stories about the Annapolis Valley to share.

---
---
According to Mi'kmaq tradition, syrup made from the bark of a black cherry tree will relieve coughs brought on by colds.
---
In 1840 there were sixteen stores in Granville Ferry and shipbuilding was the main industry.
---
In the mid 1960's, the NHL team the Montreal Canadians held their training camp in Kentville.
---
Born in Kentville, Gladys Porter was both the first female mayor in Eastern Canada in the 1940's and the first female to be elected to the Nova Scotia Legislature.
---
Our average of thunder & lightening is about 10 days per year, which is down from any other Canadian province.
---
A "Sou-wester" is a fisherman's oilskin cap that has a brood brim and it slops down at the back. They are usually yellow.
---
"Fly-beer" is a drink made from brewing potatoes and hops.
---
Nova Scotia donated six bald eagles to the United States in 1984 to help protect their national image.
---
For many years the large, slow moving rodent, porcupines were a protected species in Nova Scotia.
---
Abundant in Nova Scotian coastal waters, Pollock is commonly retailed as Boston Bluefish.
---
The first regular ferry crossing between the important seaport of Saint John and Nova Scotia's fertile Annapolis Valley was by the "Sally" in 1784.
---
In 1838 an ice bridge formed across the Annapolis River enabling people to cross to and from Granville and Annapolis Royal, but it broke up on the returning tide leaving most people stranded on the wrong side.
---
A native of Welsford in the Annapolis Valley, Alfred C. Fuller established a door-to-door sales empire which gained international success and still bears his name.
---
In 1956 a bag of Roasted Peanuts would cost you .35 cents a pound; Mixed Nuts - .49 cents a pound; and Moirs' Fresh made Chocolates - .89 cents a box.
---
Until 1803 the Annapolis Valley community of Lawrencetown was known as Dunn's Mills.
---
The very first Queen Annapolisa, Queen of the Apple Blossom Festival in 1933, was Mary Armour representing Middleton.