The North Hills Museum

The North Hills Museum in Granville Ferry, Nova Scotia is not just another farmhouse museum; it is full of 18th century treasures entirely unique to this area. The whole house is full of high-end antique furniture, porcelain and glass that would make any antique dealer drool.
This great gem was left to the Nova Scotia Museum by Mr. Bob Patterson an avid collector of 18th century antiques in his will.
Who Was Bob Patterson
---
---
---
---
---
---
---
---
---
---
---
---
---
---
---
---
Check Out My Facebook Page for the Annapolis Valley
---
---
---
This web site is a dream come true for me.
Do YOU have a dream?
Let "Site Build It" help YOU!
Check out their to see what I mean.
When you join up with "Site Build It" they provide you with everything you need to make a successful site,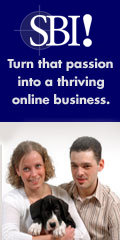 ---
Information You Need at Your Finger Tips

Click on the lighthouse to check out what type of weather to expect while here.

Click on the Ferry to find out how to get here.

Click on the King George Inn to find places to stay in the Annapolis Valley

Click on the lobster to find places to eat in the valley.

Click on us if you have stories about the Annapolis Valley to share.