---
Check Out My Facebook Page for the Annapolis Valley
---
---
---
This web site is a dream come true for me.
Do YOU have a dream?
Let "Site Build It" help YOU!
Check out their to see what I mean.
When you join up with "Site Build It" they provide you with everything you need to make a successful site,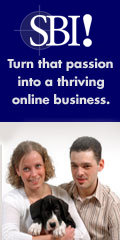 ---
Information You Need at Your Finger Tips

Click on the lighthouse to check out what type of weather to expect while here.

Click on the Ferry to find out how to get here.

Click on the King George Inn to find places to stay in the Annapolis Valley

Click on the lobster to find places to eat in the valley.

Click on us if you have stories about the Annapolis Valley to share.

TESTIMONIALS
To Web Site & The Annapolis Valley
We just purchased a vacation home in your area and want to thank you for your wonderful site, it has answered all our questions and provided us with other great information about things to try. Keep up the fantastic work, the area couldn't have a better ambassador.

K.H.
Well I don't live there yet, but recently bought a house there, and my favourite thing so far is the people!! I have travelled all over the world, lived in a few different provinces and never, never in my life met such, caring, and giving , wonderful people.

Having your website it like having a friend there already.!

Debbie M.   Oshawa, ON
This site has been very informative. I've lived here all my life and Belinda is introducing me to places I've never been to before. Love the pics and some of the recipes of the area sound great. I look forward to checking out the new info every time she up-dates.

Julie Melanson Milford, N.S.
Great resource for finding information on the Annapolis Valley.

John A. Annapolis Royal, NS
Great Site! I come back often to read your stories. I love the Ghost Stories, Mysteries and Folklore Stories. The Trivia pages are interesting also.

Arlo S. SK
Thank you for your love of the Annapolis Valley, it really shows!

Cathy Briggs
Hey, great page! Very useful in planning my upcoming vacation to the Annapolis Valley!

Kathy M.
This is the best site I have ever seen for info on Annapolis Royal.
Keep up the great work.

A. Veinot, Saskatchewan
Our family had a wonderful vacation last summer to the Annapolis Valley and it was mostly thanks to your website. We used the site to plan ahead what we wanted to see and do there. Thanks!

H. Thompson, USA
I'm so glad to have discovered your site - for years I've been
planning to do this and just haven't found the time. Congrats on a great site -
I'll spread the word to all the locals who should be taking the opportunity to
explore this wonderful Province and Valley.

Linda Best, Greenwich, NS
I just wanted to tell you that I just love your site! What a
wonderful place to live. You have done a fantastic job oh your site.

J. Burrell
I love your site! We are hoping to move to Nova Scotia next year.
Your life story is inspirational. Congratulations on a very informative and friendly website I am so glad you finally did it!

C. Milligan
I have visited here in the past and just loved it! My family is planning on visiting again this summer. Love your website, keep up the good work.

Stacey Bonneau Rosthern, SK
I live in the Annapolis area, and have searched for several
weeks to find a listing like this of the Valley. Myself, my wife Jennifer and son
Max all love to hike/walk, and there are very little to nothing for websites
with detail like yours.

Ryan Taylor
---
During "Cherry Sunday" in Bear River you could buy the fruit off a cherry tree from a local farmer for between fifty cents to three dollars. Once bought, you would bring the family to spend a day, or weekend completely picking the tree clean of the fruit.
---
The first white settlers to the Port George area were the Gates family, the same ones known in the area for their doctor's home remedies. Their popular Gates Invigorating Syrup was supposed to cure everything.
---
In 1838 the Western Stage coach Company was formed to operate four-horse drawn coaches from Halifax to Annapolis Royal three times a week during the summer and two or three times a week during the winter.
---
Born in Kentville, Gladys Porter was both the first female mayor in Eastern Canada in the 1940's and the first female to be elected to the Nova Scotia Legislature.
---
In 1846 a sudden gale like tornado, which was accompanied by hail and thunder swept through the Annapolis County from the westward, demolishing buildings and uprooting trees.
---
The strong current of the Bay of Fundy stirs up lots of plankton as it travels back and forth. This plankton attracts plenty of herring and mackerel which in turn attract many species of whales to area.
---
Small railed platforms found on top of many houses along the coast are called a "Widow's Walk".
---
Nova Scotia does not have an official bird. It is the only province without one.
---
According to Nova Scotian folk medicine, you should place salt fish on the patient's feet to combat a fever.
---
Until 1803 the Annapolis Valley community of Lawrencetown was known as Dunn's Mills.
---
1922, August 31 the Berwick Register reports a three pound "Rome Beauty" apple, the largest apple ever grown on record.
---
Falmouth native Trevor Andrew competed in Snow Boarding in the 1998 Nagano Olympics.
---
In July of 1883 a cyclone was reported to have hit the area about mid -day. It struck the "Evangeline" on her way down to Digby. The only causality reported though was one lady lost her hat.
---
Abundant in Nova Scotian coastal waters, Pollock is commonly retailed as Boston Bluefish.
---
If someone says something was "some good" then they are saying it was very good.
---
The Bluenose II is called Nova Scotia's sailing ambassador.
---
According to Nova Scotian folk medicine, you should place salt fish on the patient's feet to combat a fever.
---
Taking its name from the mill built on its banks by loyalist Henry Magee, the Mill Brook dissects the Main Street in Kentville.
---
You could buy boneless cod for .20 cents a pound or squirrel peanut butter at .35 cents a pound at the North End Grocery, Annapolis Royal in 1921.
---
Tom Forestall, a native of Middleton is one of Canada's best-known artists. In 1960 he received his first major commission – a painting to be presented to Princess Margaret as a wedding gift from the Province of New Brunswick.
---
In June of 1797 many buildings in Bridgetown and Granville Ferry were destroyed by a severe thunder storm.
---
In a three-masted vessel, the mizzen mast is the mast closest to the stern.
---
A late snow in the spring is said to be "poor man's fertilizer".
---
The last convicted criminal that was hanged in Nova Scotia happened in 1933.