---
Check Out My Facebook Page for the Annapolis Valley
---
---
---
This web site is a dream come true for me.
Do YOU have a dream?
Let "Site Build It" help YOU!
Check out their to see what I mean.
When you join up with "Site Build It" they provide you with everything you need to make a successful site,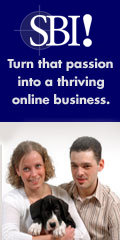 ---
Information You Need at Your Finger Tips

Click on the lighthouse to check out what type of weather to expect while here.

Click on the Ferry to find out how to get here.

Click on the King George Inn to find places to stay in the Annapolis Valley

Click on the lobster to find places to eat in the valley.

Click on us if you have stories about the Annapolis Valley to share.

TESTIMONIALS
To Web Site & The Annapolis Valley
We just purchased a vacation home in your area and want to thank you for your wonderful site, it has answered all our questions and provided us with other great information about things to try. Keep up the fantastic work, the area couldn't have a better ambassador.

K.H.
Well I don't live there yet, but recently bought a house there, and my favourite thing so far is the people!! I have travelled all over the world, lived in a few different provinces and never, never in my life met such, caring, and giving , wonderful people.

Having your website it like having a friend there already.!

Debbie M.   Oshawa, ON
This site has been very informative. I've lived here all my life and Belinda is introducing me to places I've never been to before. Love the pics and some of the recipes of the area sound great. I look forward to checking out the new info every time she up-dates.

Julie Melanson Milford, N.S.
Great resource for finding information on the Annapolis Valley.

John A. Annapolis Royal, NS
Great Site! I come back often to read your stories. I love the Ghost Stories, Mysteries and Folklore Stories. The Trivia pages are interesting also.

Arlo S. SK
Thank you for your love of the Annapolis Valley, it really shows!

Cathy Briggs
Hey, great page! Very useful in planning my upcoming vacation to the Annapolis Valley!

Kathy M.
This is the best site I have ever seen for info on Annapolis Royal.
Keep up the great work.

A. Veinot, Saskatchewan
Our family had a wonderful vacation last summer to the Annapolis Valley and it was mostly thanks to your website. We used the site to plan ahead what we wanted to see and do there. Thanks!

H. Thompson, USA
I'm so glad to have discovered your site - for years I've been
planning to do this and just haven't found the time. Congrats on a great site -
I'll spread the word to all the locals who should be taking the opportunity to
explore this wonderful Province and Valley.

Linda Best, Greenwich, NS
I just wanted to tell you that I just love your site! What a
wonderful place to live. You have done a fantastic job oh your site.

J. Burrell
I love your site! We are hoping to move to Nova Scotia next year.
Your life story is inspirational. Congratulations on a very informative and friendly website I am so glad you finally did it!

C. Milligan
I have visited here in the past and just loved it! My family is planning on visiting again this summer. Love your website, keep up the good work.

Stacey Bonneau Rosthern, SK
I live in the Annapolis area, and have searched for several
weeks to find a listing like this of the Valley. Myself, my wife Jennifer and son
Max all love to hike/walk, and there are very little to nothing for websites
with detail like yours.

Ryan Taylor
---
The Sissibo Sizzler Flume Ride was one of the original rides at the Upper Clements Park and was purchased for $450,000 from Expo '86 in Vancouver.
---
Hick's Ferry & The Bridge are two names that used to be used for the community of Bridgetown.
---
The first steamer believed to have carried apples was the "Neptune" which sailed from Annapolis Royal in 1881 for England. It is said it took 14 days for this voyage.
---
The "Dukes of Kent" were a well-known music group from Kentville, Nova Scotia that played Barbershop music.
---
In 1981 a big snow storm hit the valley bringing several feet of snow and high winds. One road going to Victoria Beach waited three to four days before it was finally opened up by a very large snow blower, brought down from Cape Breton.
---
Ships that carried illegal booze during prohibition were called Rum-runners
---
"Figgy duff" is a boiled pudding with raisins in it.
---
The minimum wage for workers over 18 in Nova Scotia in 1985 was $4.00 per hour.
---
On July 28, 1921 the temperature at the Annapolis Train Station at 1 p.m. was 93 degrees in the shade, which was a new record for that day.
---
For many years the large, slow moving rodent, porcupines were a protected species in Nova Scotia.
---
Abundant in Nova Scotian coastal waters, Pollock is commonly retailed as Boston Bluefish.
---
The first regular ferry crossing between the important seaport of Saint John and Nova Scotia's fertile Annapolis Valley was by the "Sally" in 1784.
---
In 1838 an ice bridge formed across the Annapolis River enabling people to cross to and from Granville and Annapolis Royal, but it broke up on the returning tide leaving most people stranded on the wrong side.
---
A native of Welsford in the Annapolis Valley, Alfred C. Fuller established a door-to-door sales empire which gained international success and still bears his name.
---
In 1956 a bag of Roasted Peanuts would cost you .35 cents a pound; Mixed Nuts - .49 cents a pound; and Moirs' Fresh made Chocolates - .89 cents a box.
---
Until 1803 the Annapolis Valley community of Lawrencetown was known as Dunn's Mills.
---
The very first Queen Annapolisa, Queen of the Apple Blossom Festival in 1933, was Mary Armour representing Middleton.
---
Over 100 guides would pitch tents on Battery Point in Digby to take part in the Nova Scotia Guides Association competitions.
---
1922, August 31 the Berwick Register reports a three pound "Rome Beauty" apple, the largest apple ever grown on record.
---
People of legal drinking age had to obtain a "script" from the Doctor and get it filled at a local vendor to purchase their booze during the 1920's and 30's.
---
The Nova Scotia Hurricane of 1873 drifted south of Nova Scotia on August 26. It was a devastating hurricane that killed over 600. It destroyed over 1,200 boats and over 900 homes and businesses.
---
A popular Maritime saying is "Red sky at night - sailors delight; but red sky in morning - sailors take warning."
---
If someone is "flying off the handle" it means they are loosing their temper.
---
For many years the large, slow moving rodent, porcupines were a protected species in Nova Scotia.