---
Check Out My Facebook Page for the Annapolis Valley
---
---
---
This web site is a dream come true for me.
Do YOU have a dream?
Let "Site Build It" help YOU!
Check out their to see what I mean.
When you join up with "Site Build It" they provide you with everything you need to make a successful site,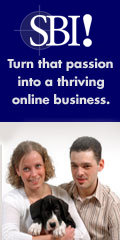 ---
Information You Need at Your Finger Tips

Click on the lighthouse to check out what type of weather to expect while here.

Click on the Ferry to find out how to get here.

Click on the King George Inn to find places to stay in the Annapolis Valley

Click on the lobster to find places to eat in the valley.

Click on us if you have stories about the Annapolis Valley to share.

TESTIMONIALS
To Web Site & The Annapolis Valley
We just purchased a vacation home in your area and want to thank you for your wonderful site, it has answered all our questions and provided us with other great information about things to try. Keep up the fantastic work, the area couldn't have a better ambassador.

K.H.
Well I don't live there yet, but recently bought a house there, and my favourite thing so far is the people!! I have travelled all over the world, lived in a few different provinces and never, never in my life met such, caring, and giving , wonderful people.

Having your website it like having a friend there already.!

Debbie M.   Oshawa, ON
This site has been very informative. I've lived here all my life and Belinda is introducing me to places I've never been to before. Love the pics and some of the recipes of the area sound great. I look forward to checking out the new info every time she up-dates.

Julie Melanson Milford, N.S.
Great resource for finding information on the Annapolis Valley.

John A. Annapolis Royal, NS
Great Site! I come back often to read your stories. I love the Ghost Stories, Mysteries and Folklore Stories. The Trivia pages are interesting also.

Arlo S. SK
Thank you for your love of the Annapolis Valley, it really shows!

Cathy Briggs
Hey, great page! Very useful in planning my upcoming vacation to the Annapolis Valley!

Kathy M.
This is the best site I have ever seen for info on Annapolis Royal.
Keep up the great work.

A. Veinot, Saskatchewan
Our family had a wonderful vacation last summer to the Annapolis Valley and it was mostly thanks to your website. We used the site to plan ahead what we wanted to see and do there. Thanks!

H. Thompson, USA
I'm so glad to have discovered your site - for years I've been
planning to do this and just haven't found the time. Congrats on a great site -
I'll spread the word to all the locals who should be taking the opportunity to
explore this wonderful Province and Valley.

Linda Best, Greenwich, NS
I just wanted to tell you that I just love your site! What a
wonderful place to live. You have done a fantastic job oh your site.

J. Burrell
I love your site! We are hoping to move to Nova Scotia next year.
Your life story is inspirational. Congratulations on a very informative and friendly website I am so glad you finally did it!

C. Milligan
I have visited here in the past and just loved it! My family is planning on visiting again this summer. Love your website, keep up the good work.

Stacey Bonneau Rosthern, SK
I live in the Annapolis area, and have searched for several
weeks to find a listing like this of the Valley. Myself, my wife Jennifer and son
Max all love to hike/walk, and there are very little to nothing for websites
with detail like yours.

Ryan Taylor
---
The summer and autumn of 1815 saw an invasion of mice such has never been seen before in the history of the province or country. They caused much destruction before it was brought under control, including enough damage to crops to threaten a famine throughout the valley.
---
In 1993 one hundred and twenty-five buildings were designated as heritage properties in Annapolis Royal, which is believed to be the most for any one town.
---
In 1838 the Western Stage coach Company was formed to operate four-horse drawn coaches from Halifax to Annapolis Royal three times a week during the summer and two or three times a week during the winter.
---
Having volunteered her services to enforce curfews and patrol the wharves in Annapolis Royal, Rose Fortune, a black loyalist is believed to have been the first police woman in Canada.
---
In 1959 an unnamed hurricane swept across Nova Scotia killing 33 people, mostly lobster fishermen. Hurricane gales reaching 120 km per hour were reported causing considerable property damage.
---
A popular Maritime saying is "Red sky at night - sailors delight; but red sky in morning - sailors take warning."
---
In sailor's terms if you are "feeding the gulls" then you are being seasick.
---
Nova Scotia was the first province to issue coinage, the halfpennies in 1823.
---
During the 1990 Western Days in Annapolis Royal the song "Your Cheating Heart" was played at Fort Anne in an attempt to have the most guitars playing the same song together at one time.
---
Because of its position sitting halfway between two counties Bear River was referred to as "The Bridge" for several years.
---
The first export of apples in Nova Scotia is believed to have been made in 1849 by Benjamin Weir of Halifax and Ambrose Bent of Paradise who exported from Halifax to Liverpool, England.
---
A native of Welsford in the Annapolis Valley, Alfred C. Fuller established a door-to-door sales empire which gained international success and still bears his name.
---
October 29, 1926 - Weather today - brilliant sunshine, rain, a flurry of snow, heavy wind, and at 11 in the morning a hailstorm, accompanied by lightening and several crashes of thunder! This is definitely a full day of weather.
---
A Cape Island fishing boat is also known as "the workhorse of the Nova Scotia fishing fleet"
---
If you are seeing "flankers" then you are seeing sparks coming from the chimney.
---
The musical variety show "Sing Along Jubilee" replaced the "Don Messer Show" on Halifax's CBC-TV.
---
In June 1927 businesses started closing on Wednesday afternoon. This was supposed to be just for the summer, but this tradition lasted for about thirty years.
---
In the early 1800s the Gates family had a plant at Port George where they made their Doctor's Home Remedies, and a shipyard and wharf. During this time the village was called "Gate's Breakwater".
---
In its first years the Annapolis Valley Exhibition was called the Riverside Guernsey Club Show and it was only a one day event.
---
Sam Langford originally from Weymouth Falls was a Black Canadian boxing standout of the early part of the 20th century. He was known as the "Boston Bonecrusher," "Boston Terror" and, his most infamous nickname, the "Boston Tar Baby."
---
January of 1982 saw severe cold weather in the valley as the temperature dropped to 12 degrees below zero F.
---
The heaviest claw on a lobster is called the "Crusher Claw" and the smaller claw is called the "Pincher claw".
---
A "Sou-wester" is a fisherman's oilskin cap that has a brood brim and it slops down at the back. They are usually yellow.
---
In 1921, Halifax resident Burkman was one of the first to walk the 3,600 miles to Vancouver by way of the railroad tracks.
---
During "Cherry Sunday" in Bear River you could buy the fruit off a cherry tree from a local farmer for between fifty cents to three dollars. Once bought, you would bring the family to spend a day, or weekend completely picking the tree clean of the fruit.
---
The first white settlers to the Port George area were the Gates family, the same ones known in the area for their doctor's home remedies. Their popular Gates Invigorating Syrup was supposed to cure everything.
---
In 1838 the Western Stage coach Company was formed to operate four-horse drawn coaches from Halifax to Annapolis Royal three times a week during the summer and two or three times a week during the winter.
---
Born in Kentville, Gladys Porter was both the first female mayor in Eastern Canada in the 1940's and the first female to be elected to the Nova Scotia Legislature.
---
In 1846 a sudden gale like tornado, which was accompanied by hail and thunder swept through the Annapolis County from the westward, demolishing buildings and uprooting trees.
---
The strong current of the Bay of Fundy stirs up lots of plankton as it travels back and forth. This plankton attracts plenty of herring and mackerel which in turn attract many species of whales to area.
---
Small railed platforms found on top of many houses along the coast are called a "Widow's Walk".
---
Nova Scotia does not have an official bird. It is the only province without one.
---
A freak apple was discovered by Mr. Collins, Annapolis Royal in 1921 from one of his apple trees. The apple was clearly one half gravenstien and the other half deep red, the colour was perfectly marked from stalk to pit.
---
Before the Digby Scallop Days festival, Digby used to celebrate the Digby Fishermen's Regatta, started in 1911.
---
Horton Academy was established in Wolfville in 1828 and it was the forerunner of Acadia University.
---
Born in Cornwallis, Nova Scotia Abraham Gesner is responsible for inventing kerosene.
---
Despite 15-foot snow banks in 1953 migratory yellow grosbeaks have touched down at their old feeding grounds here.
---
The famous Nova Scotia schooner "the Bluenose" was featured on a blue 13 cent stamp in 1935.
---
Deported Acadians that ended up in Louisiana are often referred to as "Cajuns".
---
In 1923 traffic on Nova Scotian roads switch from driving on the left to the right hand side of the road.
---
According to Mi'kmaq tradition, syrup made from the bark of a black cherry tree will relieve coughs brought on by colds.
---
In 1840 there were sixteen stores in Granville Ferry and shipbuilding was the main industry.
---
In the mid 1960's, the NHL team the Montreal Canadians held their training camp in Kentville.
---
Born in Kentville, Gladys Porter was both the first female mayor in Eastern Canada in the 1940's and the first female to be elected to the Nova Scotia Legislature.
---
Our average of thunder & lightening is about 10 days per year, which is down from any other Canadian province.
---
A "Sou-wester" is a fisherman's oilskin cap that has a brood brim and it slops down at the back. They are usually yellow.
---
"Fly-beer" is a drink made from brewing potatoes and hops.
---
Nova Scotia donated six bald eagles to the United States in 1984 to help protect their national image.
---
The Sissibo Sizzler Flume Ride was one of the original rides at the Upper Clements Park and was purchased for $450,000 from Expo '86 in Vancouver.
---
Hick's Ferry & The Bridge are two names that used to be used for the community of Bridgetown.
---
The first steamer believed to have carried apples was the "Neptune" which sailed from Annapolis Royal in 1881 for England. It is said it took 14 days for this voyage.
---
The "Dukes of Kent" were a well-known music group from Kentville, Nova Scotia that played Barbershop music.
---
In 1981 a big snow storm hit the valley bringing several feet of snow and high winds. One road going to Victoria Beach waited three to four days before it was finally opened up by a very large snow blower, brought down from Cape Breton.
---
Ships that carried illegal booze during prohibition were called Rum-runners
---
"Figgy duff" is a boiled pudding with raisins in it.
---
The minimum wage for workers over 18 in Nova Scotia in 1985 was $4.00 per hour.
---
On July 28, 1921 the temperature at the Annapolis Train Station at 1 p.m. was 93 degrees in the shade, which was a new record for that day.