---
Check Out My Facebook Page for the Annapolis Valley
---
---
---
This web site is a dream come true for me.
Do YOU have a dream?
Let "Site Build It" help YOU!
Check out their to see what I mean.
When you join up with "Site Build It" they provide you with everything you need to make a successful site,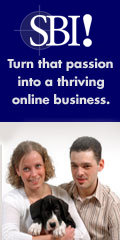 ---
Information You Need at Your Finger Tips

Click on the lighthouse to check out what type of weather to expect while here.

Click on the Ferry to find out how to get here.

Click on the King George Inn to find places to stay in the Annapolis Valley

Click on the lobster to find places to eat in the valley.

Click on us if you have stories about the Annapolis Valley to share.

---
---
The Acadian Gold story takes place in the Annapolis Valley. It is not about one singular treasure but instead tells about the treasure left behind from the Acadians.
---
One day a Scotsman came to Port Wade bragging that his father had sailed with Capt Kidd. He had a chart and knew that Capt. Kidd had buried treasure at a place called Hudson's Point.
---
Way back to the time when Parker's Cove was a busy little fishing village only accessed by water or by a rough path over the mountain a local man there had the same dream for three nights in a row. In the dream he was told of money being buried at Big Pond.
---
In the story Rooster Blood, from Port Wade, NS it is said one person did out-smart a guardian ghost.
---
The story about the Halls Harbour Treasure is still talked about today in the occasional coffee shop. It happened during the War of 1812 when several pirate vessels were scouring the coastline villages.