---
Check Out My Facebook Page for the Annapolis Valley
---
---
---
This web site is a dream come true for me.
Do YOU have a dream?
Let "Site Build It" help YOU!
Check out their to see what I mean.
When you join up with "Site Build It" they provide you with everything you need to make a successful site,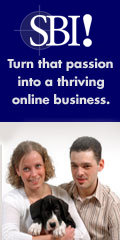 ---
Information You Need at Your Finger Tips

Click on the lighthouse to check out what type of weather to expect while here.

Click on the Ferry to find out how to get here.

Click on the King George Inn to find places to stay in the Annapolis Valley

Click on the lobster to find places to eat in the valley.

Click on us if you have stories about the Annapolis Valley to share.

---
Over 100 guides would pitch tents on Battery Point in Digby to take part in the Nova Scotia Guides Association competitions.
---
1922, August 31 the Berwick Register reports a three pound "Rome Beauty" apple, the largest apple ever grown on record.
---
People of legal drinking age had to obtain a "script" from the Doctor and get it filled at a local vendor to purchase their booze during the 1920's and 30's.
---
The Nova Scotia Hurricane of 1873 drifted south of Nova Scotia on August 26. It was a devastating hurricane that killed over 600. It destroyed over 1,200 boats and over 900 homes and businesses.
---
A popular Maritime saying is "Red sky at night - sailors delight; but red sky in morning - sailors take warning."
---
If someone is "flying off the handle" it means they are loosing their temper.
---
For many years the large, slow moving rodent, porcupines were a protected species in Nova Scotia.